Posts tagged banach tarski
Dec 09 2015, 00:13
After so many terrible YouTube videos about math, about four months ago Michael Stevens made a really nice video about the Banach-Tarski (Banach-T-Rex) paradox. This video was made surprisingly well by someone who has little to none formal mathematical education, but certainly the desire and [at least basic] prowess to understand that perhaps things are not as simple in mathematics - especially when infinite objects are involved - and perhaps you can't just drop something on your audience in hope they view you as a magician. Instead, Michael tried to educate the viewers, in a fairly reasonable way, about infinite objects and the preliminaries needed for the Banach-Tarski paradox.
You can find that video right here:
Continue reading...
Oct 21 2015, 01:10
I had already written about anti-anti-Banach-Tarski arguments. But now the Mathematical T-Rex has something to say too.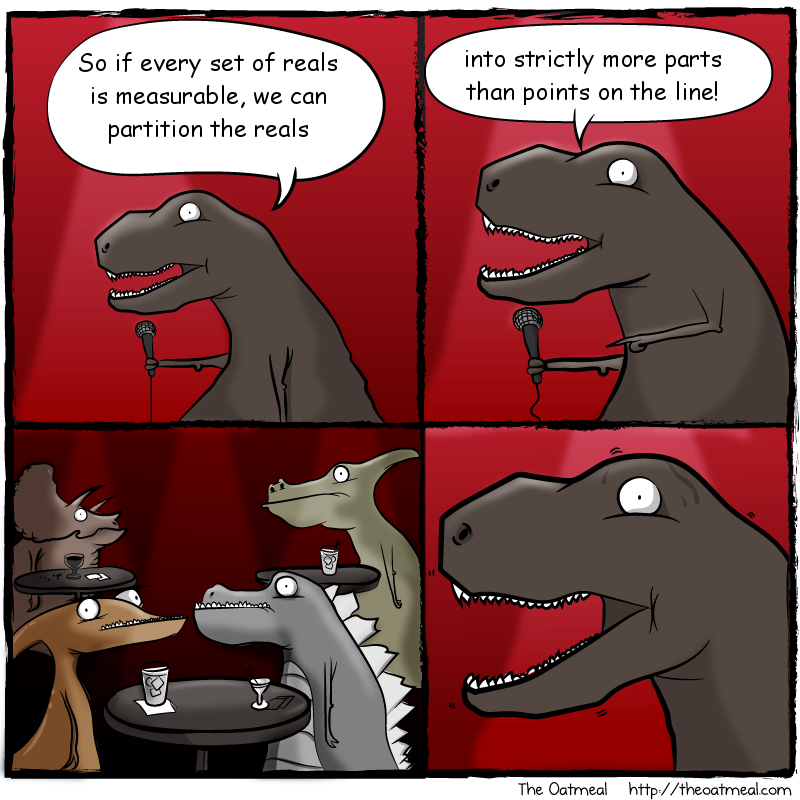 Continue reading...