Mathematical T-Rex
Ever explained to a "working mathematician" about the undecidability of the continuum hypothesis? I bet you too had felt like this T-Rex.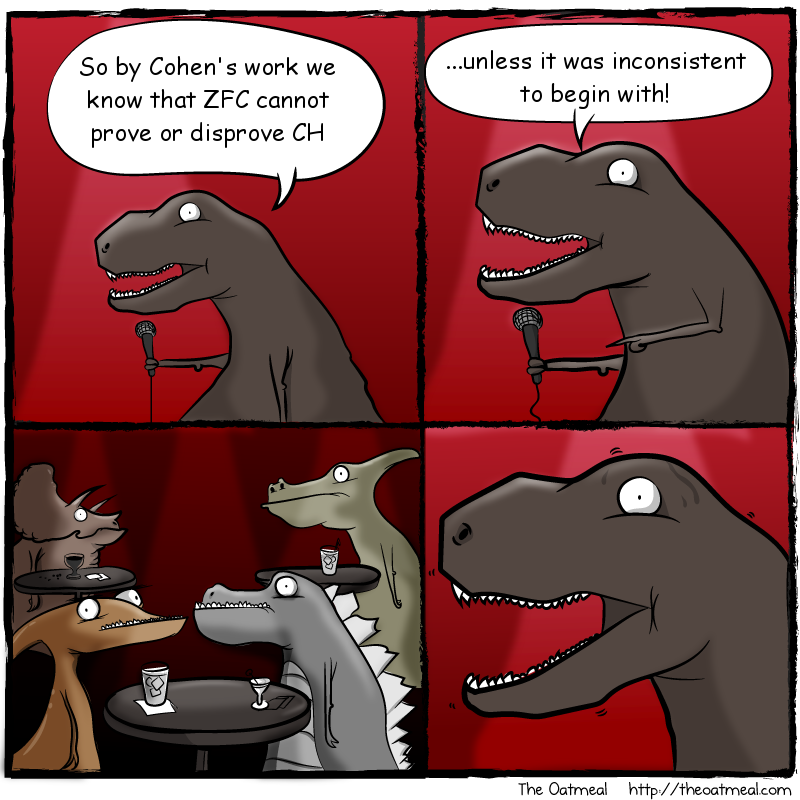 (Thanks to Matt Inman of The Oatmeal for the template, which can be found here.)
P.S. You can expect more of these in the future.
---
Want to comment? Send me an email!