Posts tagged incompleteness
Aug 28 2015, 22:53
Ever explained to a "working mathematician" about the undecidability of the continuum hypothesis? I bet you too had felt like this T-Rex.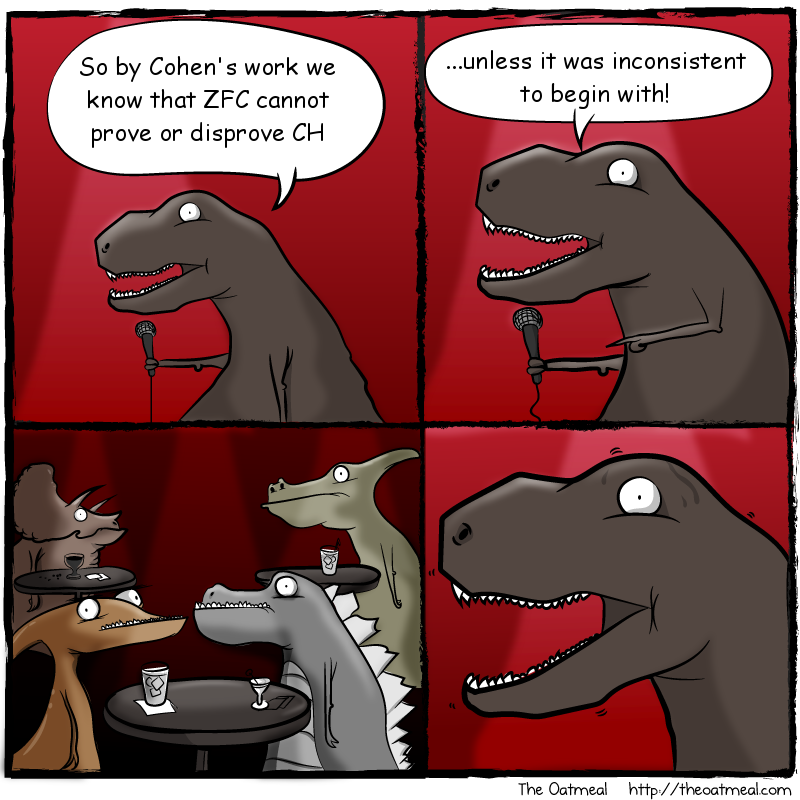 Continue reading...
Aug 07 2015, 04:44
I am not a Platonist.
In general, while I do find it entertaining to think about god, afterlife, or a concrete mathematical universe, I find more comfort in the uncertainty of existence than I do in the likelihood that my belief is wrong, or in the terrifying conviction that comes along with believing in something (and everyone else is wrong).
Continue reading...
Aug 12 2014, 08:35
This is not a blog post.
Continue reading...